Moomins on the Riviera at the 58th BFI London Film Festival
We are very happy to announce that Moomins on the Riviera has been selected to the 58th BFI London Film […]
Happy September from the Moomins on the Riviera Team!
Happy September! The final production stages of the film are in full swing, and our Finnish premiere on October 10th […]
English Cast Announced
Helsinki, August 29th, 2014 PRESS RELEASE 'MOOMINS ON THE RIVIERA' ENGLISH CAST ANNOUNCED The hand drawn animation feature […]
The Finnish, Swedish and English Trailers Are Here!
We are excited to show you the Finnish, Swedish and English trailers for Moomins on the Riviera! Moomins on the […]
Tove 100!
Today it has been 100 years since Tove Jansson (1914-2001) was born. Throughout her prolific and versatile career, Tove created […]
Cannes Film Festival
Moomins on the Riviera are at the Cannes Film Festival with Indie Sales and Handle Productions. Indie Sales can be […]
Moomins on the Riviera at Cartoon Movie
Moomins on the Riviera (in-production) has been selected for the official program of the Cartoon Movie 2014 in Lyon, France. […]
The Moomins Are Heading for Japan and Switzerland
Our sales agent, Nicolas Escbach from Indie Sales has sold Moomins on the Riviera to the major Japanese distributor Phantom […]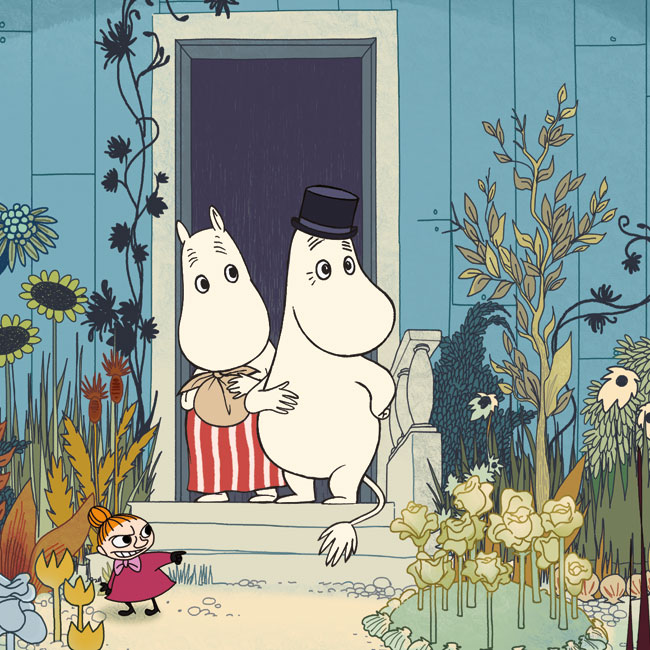 About the Film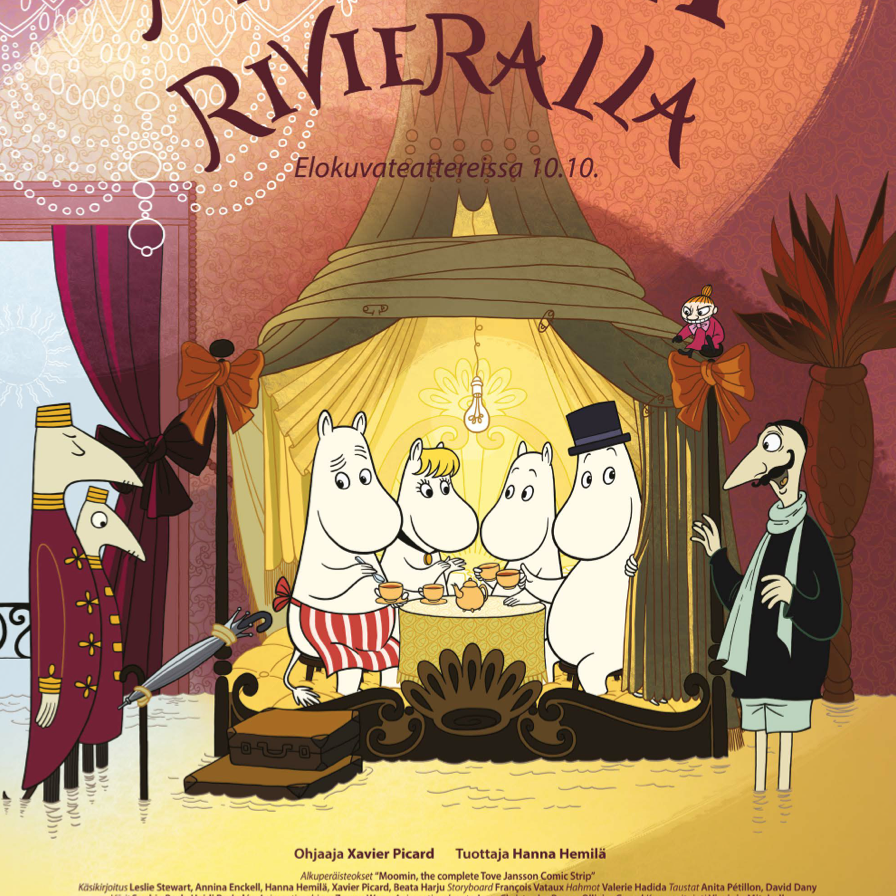 Poster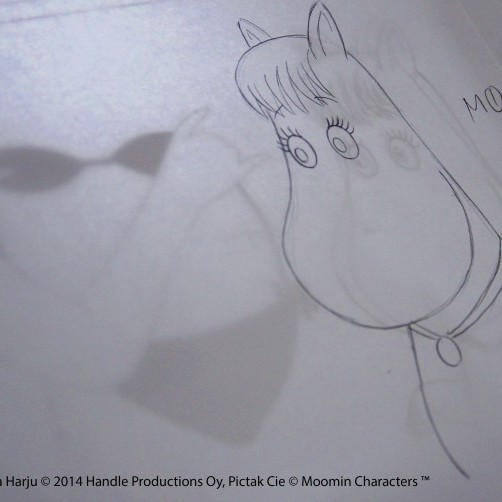 Making of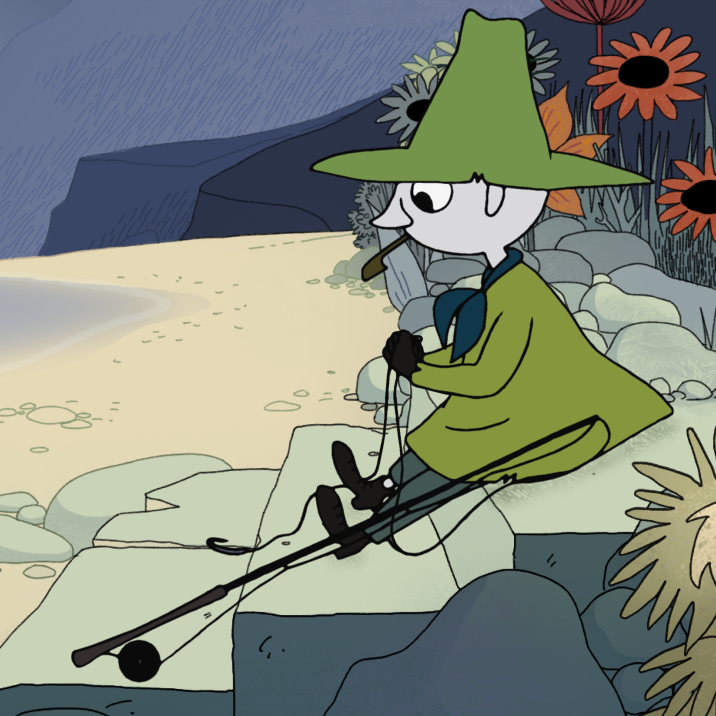 Snufkin