Xavier Picard, Director
French-born writer, director and producer Xavier Picard's prolific international film career includes over 300 hours of animation with i.a. Jean Chalopin (The Bot's Master), Hanna Barbera (Jonny Quest), Luc Besson and Mamoru Oshii (Valerian). Xavier's work has been distributed in more than 100 countries by Avi Arad, Bohbot Int., Nippon Animation, TF1 Int. and Freemantle Media. Xavier Picard directed seven animated short films for the French pavillon at the World Expo Shanghai 2010 and he was a faculty member of the prestigious CFT Gobelins Animation University in France.
In 2000, Xavier Picard co-founded Pictak with the Japanese Producer Takashi Masunaga. Pictak produces and co-produces animated films and series for worldwide markets. Pictak collaborates with animation studios in Japan, Korea, China, Taiwan, Canada, as well as with premier 3D and 2D studios in France. Some of Pictak's most notable co-productions include Marcelino, Odd Family and Valerian.
 Hanna Hemilä, Producer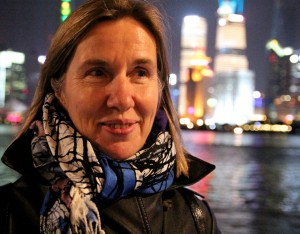 Finnish film producer and director Hanna Hemilä's career highpoints include her role as the line producer on Aki Kaurismäki's Le Havre (winner of the International Critics' Award at the 64th Cannes Film Festival) and producer of the universally acclaimed and multi-award winning family feature film, Pelicanman by Liisa Helminen (Berlinale, 2005), as well as numerous documentaries, animated films and multinational cinema co-productions.
Hemilä made her directorial debut with the Finnish-American documentary feature Paavo, a Life in Five Courses (opening the 2012 Eurodok film festival, Oslo). Hemilä's notable productions include the features Bad Family (Berlinale/Panorama 2010), Wolf, a Swedish- Finnish-Norwegian film starring Peter Stormare (2008), Guarded Secrets, a Hungarian-Austrian-Finnish film (2004) and the period movie Gold Fever in Lapland (1999); the internationally acclaimed and multi-award winning animation series Tootletubs & Jyro (2001) and Urpo & Turpo (1996); the documentaries Tove and Tooti in Europe (2004) and Haru, the Island of the Solitary (1998) about the legendary author and creator of the Moomins, Tove Jansson, and her partner Tuulikki Pietilä.
Hanna Hemilä received the Finnish State's Art Award in 2001. Hanna was nominated in 2005 for Best Film in the national Oscars (Jussi-award) and, in 2004, for the Film- Finlandia award.